Australian rock chick AIMEE FRANCIS is back with a vengeance and a big 'middle finger of a single' to start 2014.

2013 was a busy year for Aimee: a whirlwind tour of the US (playing the Whisky A Go Go, six shows in Austin during SXSW and New York), being nominated for and performing at the MusicOz Awards, playing the State Theatre in Sydney and completing a 30-date Australian tour in September/­October (not forgetting to mention that the first four dates were at AllPhones Arena as part of P!NK's 'Truth About Love' tour), promoting single
LOSERS GAME
.
Aimee then headed back into the studio with band in tow to record her new track
NEVER COME BACK
.
NEWS:
JUNE 2014
AIMEE TO BE HEADING BACK TO ALBURY & SYDNEY


OPENING NIGHT OF THE DR MARTEN POPUP STORE - GREY ST, ST KILDA
SUCCESSFUL SHOW IN BALLARAT!
Less than 24hours after playing her first ever show in Ballarat, Aimee has booked another!!
Aimee will be heading back to play Babushka Bar on Saturday August 23rd w/ Steve Saxton, Rachel Lawrey and Leah Teneal.
MAY 2014
SHOWS ADDED:
JUNE 2: THE ESPY 
JUNE 3: PRINCE OF WALES
JUNE 4: WHOLE LOTTA LOVE

SHOW ADDED: JUNE 14 @ BABUSHKA BAR, BALLARAT W/ STEVE SAXTON
AIMEE TO RELOCATE HOME TO MELBOURNE + SCORES MAY RESIDENCY AT THE ESPY!

After three wonderful years in Sydney, Aimee has decided to move home to Melbourne. Come see her play every Monday in May at the Espy Hotel!
APRIL 2014
SARAH MCLEOD AND AIMEE FRANCIS PLAY 'THE COLLECTOR' HOTEL!!
Aimee had a blast supporting Sarah Mcleod at the Collector Hotel. 
"She was a definite influence right in the midst of me deciding music was for ME. I looked up (down these days... slightly taller and I was bending down for the photo, ha!) to her as a songwriter, singer and overall frontwoman. To be able to finally support her after all these years was really special."
AIMEE ASKED TO SUPPORT BOOM CRASH OPERA... AGAIN!
The guys personally asked Aimee to support them again at the Tarren Point Hotel and it was an awesome night. Great crowd!

AIMEE TO SUPPORT BOOM CRASH OPERA AT THE TERREY HILLS TAVERN FRIDAY APRIL 4!

Aimee was asked to jump in on this gig last minute gig - how could she say no?!
MARCH 2014
AIMEE TO SUPPORT SARAH MCLEOD AT THE COLLECTOR HOTEL, PARRAMATTA!

Aimee will be onstage at 8pm.
FEBUARY 2014
"AUSTRALIA HAS A NEW ROCK CHICK!" FEB 15 BALD FACED STAG GIG REVIEW


"

It's been a long time since with we have had a true rock chick but Aimee Francis with her tattoos, wild hair, commanding stage presence and obvious talent is the real deal. Australia now has a new rock chick!"
http://www.getshotmagazine.com/2014/02/18/aimee-francis-the-bald-faced-stag/
AIMEE ROCKS PORTLAND MAKE A WISH GALA
JANUARY 2014
AIMEE PLAYS RYDE FESTIVAL ON AUSTRALIA DAY
Aimee playing at Ryde Festival on Australia Day supporting Dragon.
SEPTEMBER 2013
AIMEE FRANCIS AT ALLPHONES ARENA w P!NK
AUGUST 2013:
LOSERS GAME NOW AVAILABLE ON ITUNES
CLICK ARTWORK BUY LOSERS' GAME ON ITUNES!

JULY 2013:
AUSTRALIAN TOUR ANNOUNCED


MAY 2013:
AIMEE PLAYS THE STATE THEATRE.
FOURTH P!NK SHOW ANNOUNCED AT ALLPHONES ARENA

A fourth show has been added at AllPhones Arena as part of P!NKs TRUTH ABOUT LOVE TOUR.
Aimee will now be supporting P!NK on September 1,2,4 and 5!
Come see her play in the foyer before and after P!NKs set!

AIMEE CHOSEN TO PLAY THE STATE THEATRE!
Aimee is now the official support act for the WHOLE LOTTA LOVE - 10 YEAR CELEBRATION show at the STATE THEATRE, SYDNEY.
We are extremely excited to be sharing the stage with some of Australias finest musicians in one of Australias finest theatres.
Thankyou CC Entertainment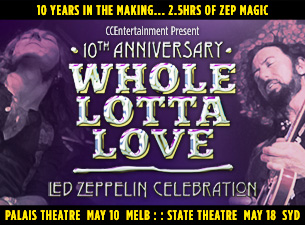 Tickets are available to purchase via Ticketmaster.

APRIL 2013:
SOUTH EAST AUSTRALIA TOUR.



The South East tour kicks off this month with the following dates:
APRIL 19th: TOWN HALL HOTEL, SYDNEY
APRIL 25th: THE LOFT, GOLD COAST
APRIL 26th: THE TEMPO, BRISBANE
MAY 4th: REVOLVER UPSTAIRS, MELBOURNE


ORANGE AMPS JOIN THE AIMEE FRANCIS TEAM!


We are extremely excited and proud to have Orange amps jump onboard. They will be looking after Aimee and her band during the South East Australia tour aswell as future events and shows.
WELCOME ON BOARD, ORANGE!

MARCH, 2013:
US SHOWS.
Aimee will be playing in Los Angeles, Austin (for South by Southwest festival) and NY as part of her promotional tour.
Please see the shows section for details.
MARCH 9th: WHISKY A GOGO, LOS ANGELES
MARCH 14th: TOUCHE BAR, AUSTIN
MARCH 15th: DARWINS PUB, AUSTIN
MARCH 16th: DARWINS PUB, AUSTIN
MARCH 18th: STOMPIN GROUNDS, AUSTIN
MARCH 24th: HENRIETTA HUDSONS, NEW YORK

FEBUARY, 2013:
GIBSON GUITARS JOIN THE AIMEE FRANCIS TEAM



Aimee is extremely proud and excited to announce and welcome Gibson Guitars to the Aimee Francis team.
Gibson have (unknowingly!) been a part of Aimee's journey and to now have them officially onboard is a dream come true.
Thankyou to Clayton and Gibson Australia.


JANUARY, 2013:


P!NK. AIMEE FRANCIS. ALLPHONES ARENA - THIS SEPTEMBER!




Allphones Arena have contacted Aimee asking if she would be interested in being the local support for the September 2, 4 and 5 shows.
She will be playing a set in the foyer before and after P!NKs set for every night of those shows.